I have a love/hate relationship with trends. For example flared jeans. Ever since I was a little 90's kiddie, I've always loved flared jeans more than any other style. I just find them so much more flattering on my figure and love the 70's vibe they give. The only problem with constantly liking something like this, is that when it's considered 'out of fashion', they're nearly impossible to find (or at least find a pair I can actually afford and aren't ridiculously priced because they're a novelty or are considered 'vintage'). So now flares are back on trend, it means I finally have more choice when shopping. Horray for the love side of my trend relationship. As for the negative side, people that aren't aware you always loved something seem to think that you are simply buying into it because you saw it in Vogue and that's what they said we should be wearing now.
It's the same for the tropical print trend right now. I have always loved print on clothes, and more specifically tropical print. But because before it wasn't in every shop you go past on the high street, there wasn't a lot of choice (or like I said earlier, afforable choice) so I only had one, maybe two pieces in my wardrobe. But now,
I've gone a little mad with it
. How do I know when the fashion gods will suddently decide tropical print is no longer in and all items covered in it will dissapear from shops in an instant?! I need to buy in as much as I can now!
So onto today's looks. I received this amazing
tropical print blazer
recently from
New Look
and wanted to share a couple of ways that I've been styling it recently. The first look is a much more casual, everyday style and the second is little more dressy, more for a garden party or cocktails! The blazer is sadly out of stock now, but I found a few similar items
here
,
here
and
here
, and can all be worn in the same way.
Look One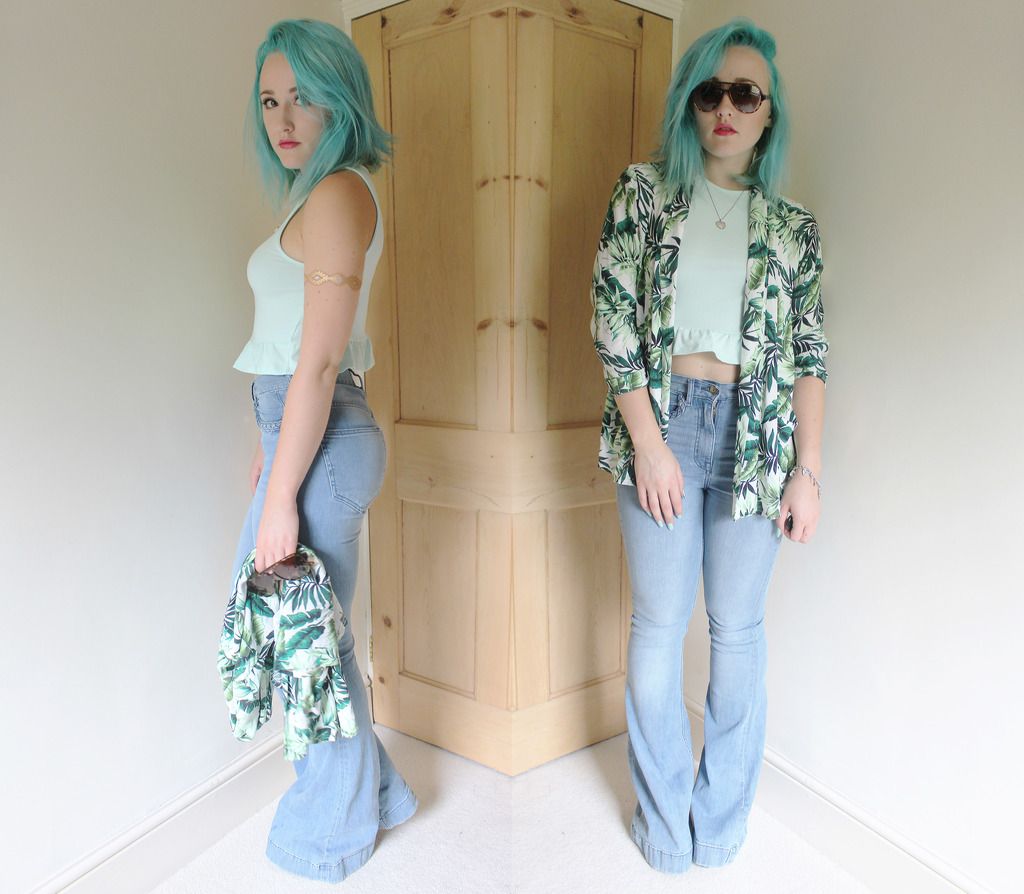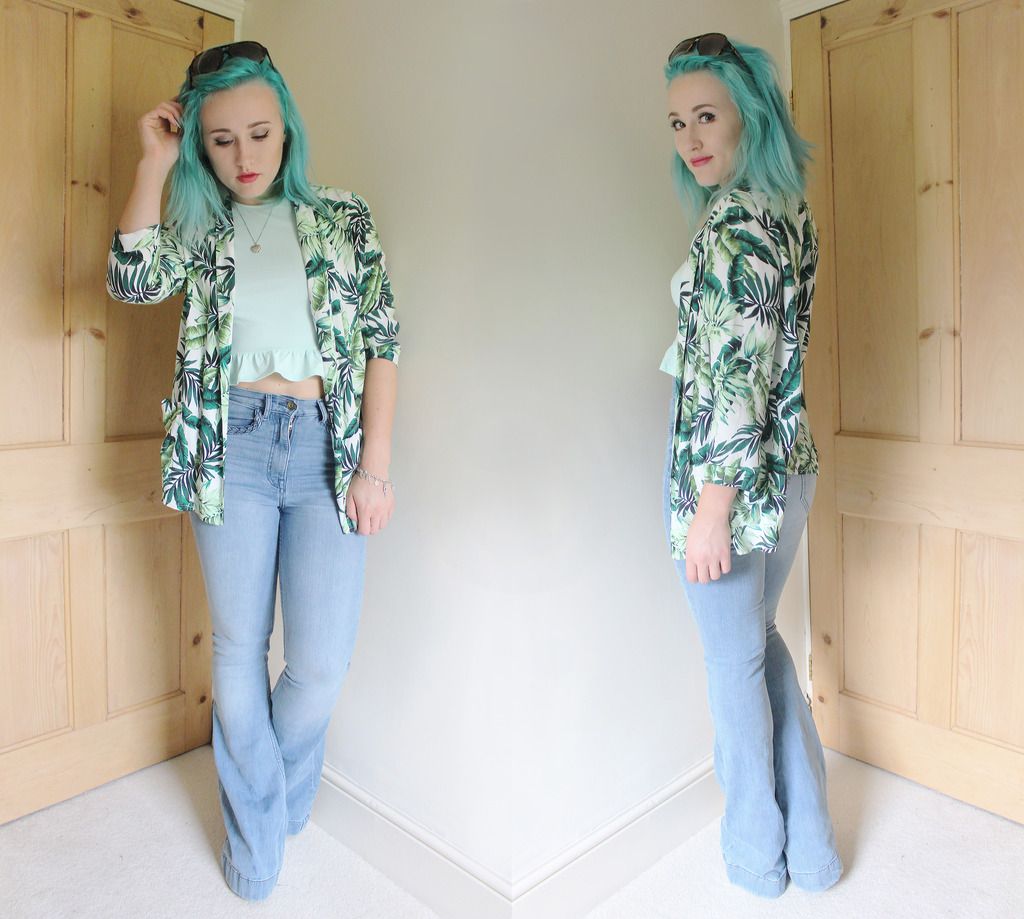 Look Two